Nevomo nominated for the RailTech Innovation Awards 2021!
10.03.2021
Nevomo was nominated in the prestigious RailTech Innovation Awards 2021 in the Start-up Award category. The winner will be announced on March 31 during the international conference RailTech Europe 2021.
RailTech Innovation Awards is one of the most important international contests in the railway industry. Its purpose is to select and award the best innovative products and services. Nemovo will compete in the Start-up Award category along with the PANTOhealth and Civil Water Management Limited. All nominated projects also have a chance to be awarded in the Audience choice award category, in which anyone can vote. This year, there are six categories and three nominees per category.
- The nomination in such a prestigious competition is a great honor for us. We are proud that our technology is appreciated by the most important industry decision-makers. It is also a great motivation for our further work – says Kasia Foljanty, Co-founder & CBO of Nevomo.
In the Audience choice award category, you can vote here: https://www.railtechlive.com/innovation-awards/
Nevomo develops a unique technology for rail called Magrail, which is intended as the first step in the implementation of vacuum railway (hyperloop).
The nominees will present their innovation on 31 March at the RailTech Europe 2021. The winner for each category will be announced during the ceremony.
RailTech Europe is one of the biggest tradeshows in the industry shows the latest innovations that will shape the railways of tomorrow. The three-day digital event will consist of digital exhibitors, workshop and conference sessions, a start-up festival, and numerous digital networking possibilities.
The event will take place from March 30th until the 1st of April 2021 in a digital environment. The event is organized by RailTech.com.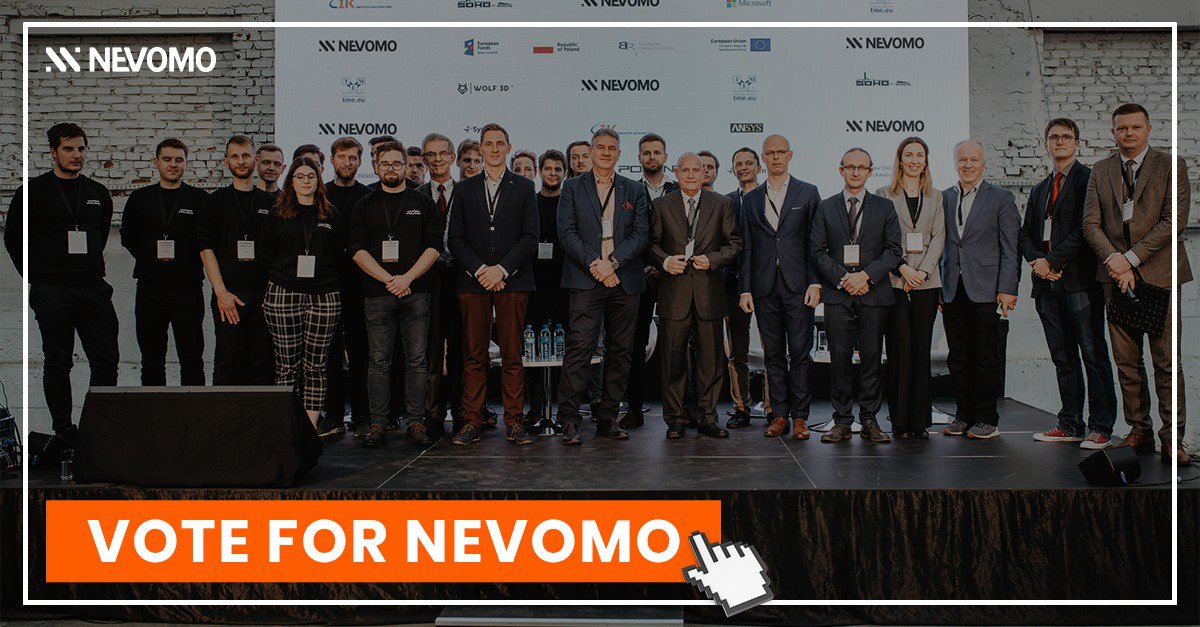 go back