100% funded in 7 days and growing Hyper Poland extends equity crowfunding and provides next projects
27.03.2019
It took only seven days for Hyper Poland to reach its target in the equity crowdfunding campaign that began on March 20. Originally, the company planned to obtain 200,000 euros from investors to build a small-scale test model and a 48-meter track. This goal was achieved in an extremely short time, therefore a decision was made to continue crowdfunding. Thanks to additional funds, the company plans to accelerate further tests and the construction of vehicle prototypes inspired by hyperloop technology.

- This is great news! When we started equity crowdfunding, we hoped that our goal, 200,000 euros, will be achieved in a few weeks. Involvement of investors from 23 countries exceeded our expectations. The entire amount was paid in just 7 days! Thank you for your commitment and we inform you that this is not the end of the campaign - says Przemysław Pączek, CEO of Hyper Poland.

Such a great interest meant that the company decided to continue equity crowdfunding, and thus increase the pool of shares that can be acquired in exchange for financial support.
Another goal is EUR 330,000. If they manage to obtain such an amount, in addition to building a 1: 5 test vehicle model, Hyper Poland will additionally build a full-sized levitation rig. Thanks to this, the company will be able to accelerate laboratory tests and tests of magnets, which will be used in a full-scale prototype, which the company plans to build in 2020.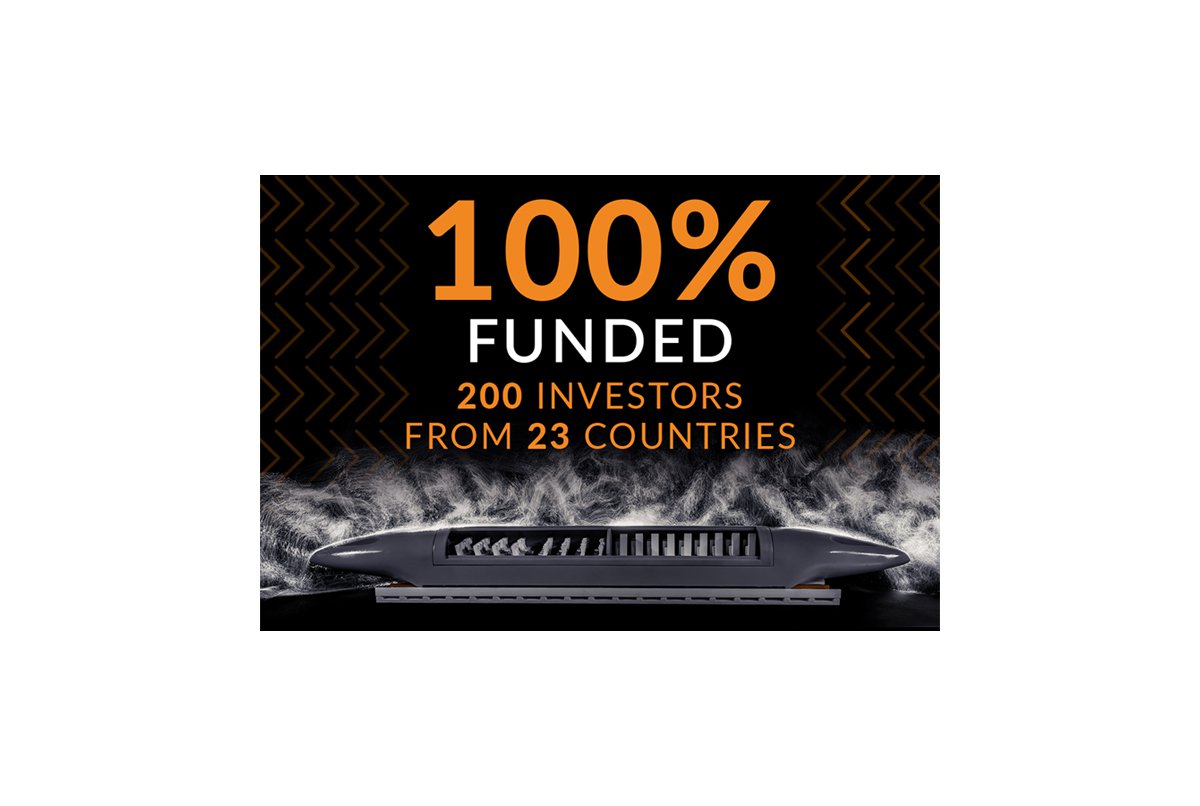 go back