Design and manufacture of the shock absorbers for the MagRail system
17.01.2023
We are very pleased to announce that BWI GROUP, a supplier of suspension systems to the world's leading vehicle producers (BMW, Ford, Porsche, Audi, Volvo, etc.), has undertaken the design and manufacture of the shock absorbers for our full-scale #MagRail vehicle.
"The unusual nature of the requirements and the specific design of the shock absorber as their result was a reason why BWI Group was one of the few companies willing to complete this order. Finally, it was agreed that the subject of the order would be 28 shock absorbers appearing in 4 options - differing in parameters, dimensions and target operating position." - says Alexander Hernik, R&D Manager at Nevomo.
Compared to the projects carried out for the automotive industry, it was a small series, so the Technical Center in Balice (Poland) acted also as a manufacturer. Having a very well-equipped model shop and laboratories, the company designed, fabricated and tested our shock absorbers, which was a great convenience for us.
"The opportunity to design suspension components for a novel drive solution in railroads sector was an interesting challenge for BWI Group, especially since the specifications of magnetic train suspension differ from the technical solutions usually applied in passenger car suspensions." - says Roman Bielak, Manager of the New Technology Development Department at BWI Group. "The very high damping forces at low speeds and high precision of the damper's stroke challenged the design team assigned to that interesting project. In order to meet those demands, a completely new valve system was created, as well as an innovative shock absorber design that allows the generation of high damping forces (in a single-tube design) without the need for very high cavitation protection pressures."
The MagRail vehicle with the new suspension is placed in Nowa Sarzyna on Europe's longest full-scale passive magnetic levitation test track.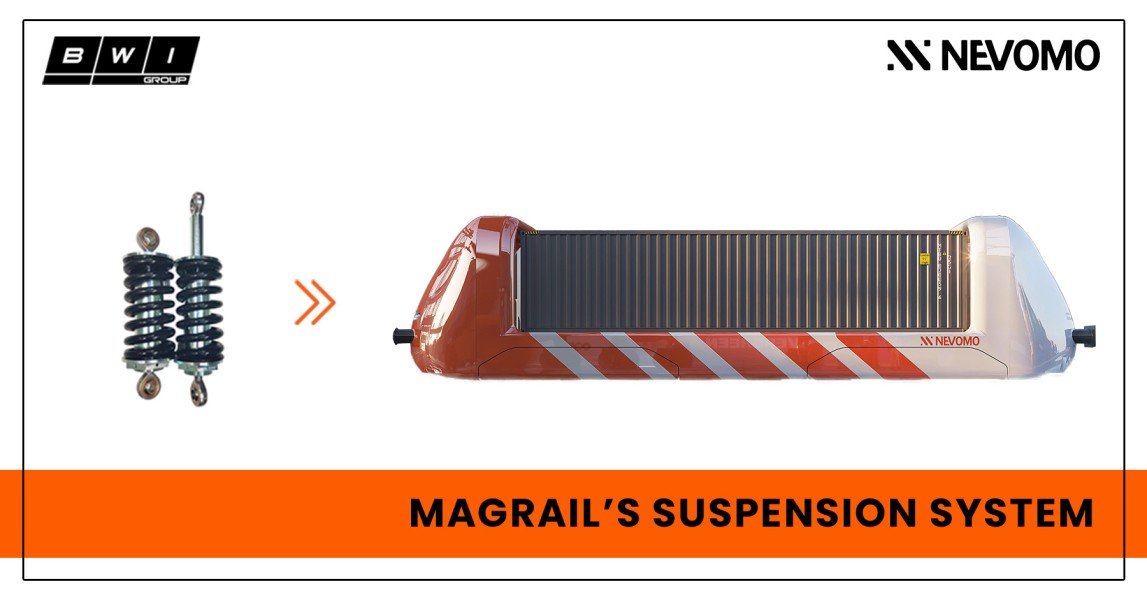 go back