Hyper Poland honoured by the Polish President
04.02.2020
Unexpected recognition arrived recently to us. Invited by the Polish President's Economic Chapter, Hyper Poland participated in an unusual event called Polska Wystawa Gospodarcza (Poland's Economy Exhibition).
It's a new exhibition format that was established by the Polish President Andrzej Duda. Its major aim is to showcase and disclose the latest outstanding achievements of the Polish economy to a wide audience in the country. Hyper Poland was one of several dozen Polish companies invited to take part in this prestigious event.
This exhibition in Stalowa Wola demonstrated the enormous potential of the Polish economy. Visitors could see what happened in the food industry and the medical sector as well as check out recent developments in heavy industry and innovation-led startups.
Hyper Poland's stand caught the visitors' eye because of its future of transportation concept.
At the Polish Economy Exhibition's kick-off, Andrzej Duda granted special certificates to chosen companies as a form of appreciation for the participation of development of the Polish economy.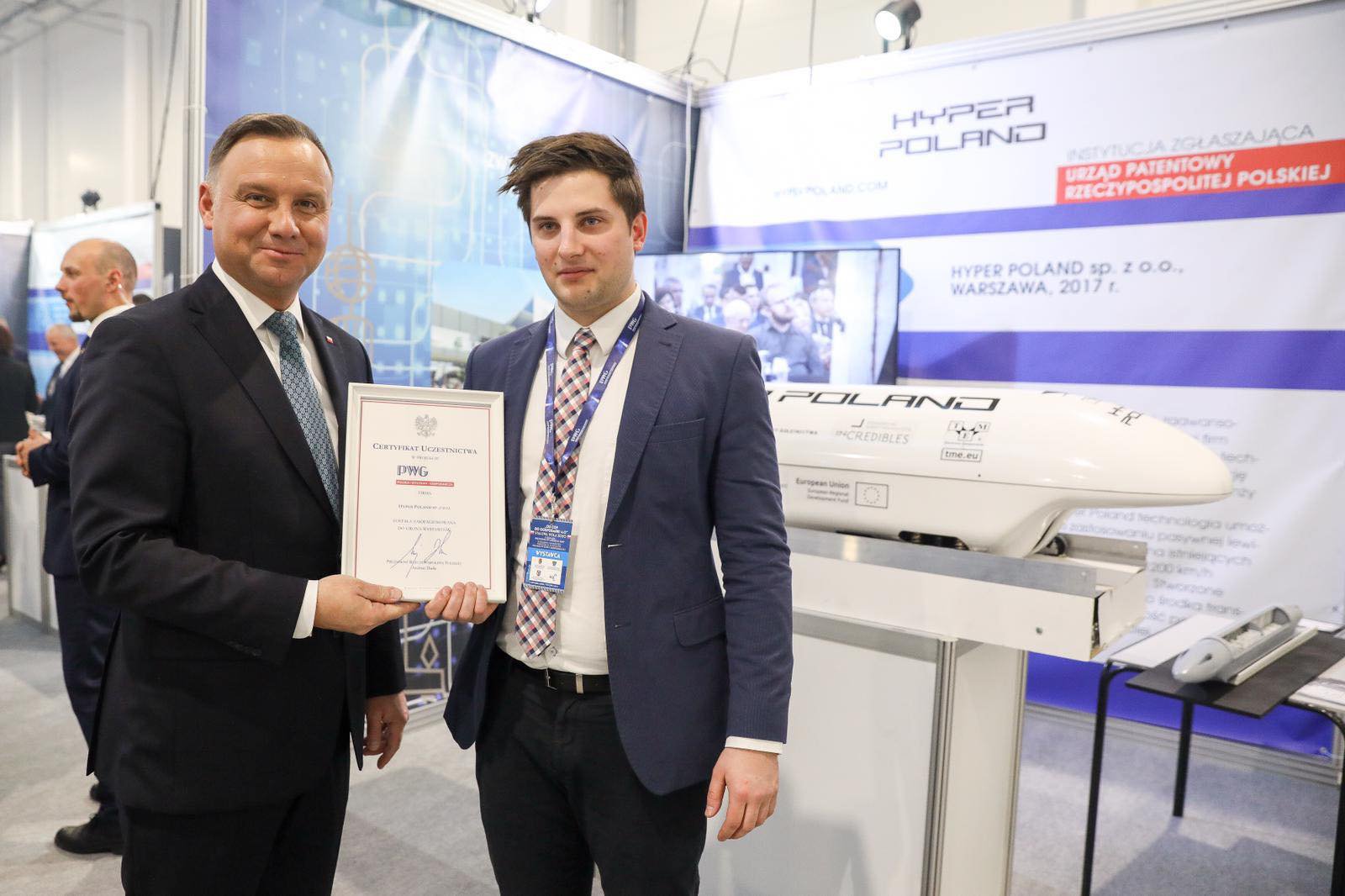 go back