France's national railway company SNCF and Nevomo sign a cooperation agreement in Paris
10.03.2023
Paris, 10 March 2023 – Nevomo, a European deep-tech company and France's national state-owned railway company SNCF, have signed a Memorandum of Understanding (MoU) to evaluate the benefits of MagRail within French railway network to increase the efficiency and capacity in passenger and freight transport and therefore support SNCF's strategy.
"We have noticed the high technicality of Nevomo and consider that the proposed technologies are likely to advance the railway. We are therefore pleased to sign this MoU, which will cover three areas: increasing the performance of current freight trains for higher loading limits and more capacity on our freight lines, boosting the capacity on congested urban passenger lines, and evaluating MagRail as an alternative propulsion system for rural lines in combination with lightweight vehicles", says Luc Laroche, Innovation director at SNCF.
"On the research side, this MoU is part of the collaborative actions that we carry out with innovative ecosystems to feed our scientific watch and allow us to identify emerging technologies to explore for the railways of the future.", says David De Almeida, director for Research at SNCF.
Nevomo introduces MagRail technology to existing rail infrastructure, allowing its cost-effective upgrade, thus enabling rail to become the preferred green, fast, efficient, and interoperable mode of transport of the 21st century. MagRail allows gradual improvements to existing networks and is a major technological breakthrough allowing railways to finally significantly increase their market share and reduce CO2 emissions in transport.
"We are very proud to become the partner of SNCF, the innovation leader of European railways. Being able to announce the cooperation publicly in Paris at the "Hello Tomorrow Global Summit" together with our Partner SNCF, is undoubtedly the best confirmation of the credibility of our technology we can get from the market and a confirmation of the huge need for this type of mobility solution. We are very excited to collaborate and evaluate the chosen applications to support SNCF's goals." underlines, Przemek Ben Paczek, CEO and Co-founder of Nevomo.
MagRail technology was developed in order to extend the capacity and enhance the capability of existing railway lines, as well as improve the efficiency of the rail transportation system. MagRail provides the possibility to operate electric vehicles in non-electrified areas, such as terminals and ports. The MagRail system can be integrated into existing rail systems. As a result, the traditional rail transportation system can gain better freight dynamics, higher loading limits, greater flexibility, and the ability to run trains automatically without the need to build new lines, without catenary, and without human error.
Nevomo's MagRail technology has already been highly appreciated by major players in the European railway industry, which has been confirmed by several agreements already signed including Rete Ferroviaria Italiana and the Port of Duisburg - the world's largest inland port.
The first 1:5 demo version of MagRail Nevomo was presented in 2019. Successful mid-size tests were conducted in December 2020. Last year, Nevomo completed the construction of the full-scale test track in Nowa Sarzyna in Poland, which is Europe's longest track for testing passive magnetic levitation.
About Nevomo
Nevomo is a European deep-tech company and the developer of the next generation of high-speed rails. As a leading player in the area of innovation in the sustainable and intelligent mobility industry, the company has developed the globally unique MagRail technology, allowing significant improvements in the efficiency of existing rail transportation systems. Nevomo proposes a phased implementation of transportation systems, inspired by the hyperloop concept, by upgrading railway lines. By equipping existing infrastructure with magnetic levitation and linear motor, the company intends to take railway transport to a whole new dimension of travel with speeds of up to 550 kph.
About SNCF
SNCF Group is a global leader in passenger and freight transport services, including management of the French rail network. Its revenue totalled €41.4 billion in 2022, with international markets accounting for nearly 40%. The Group does business in 120 countries and has 276,000 employees, with over half in its core rail business and nearly 210,000 working in France. The Group consists of a parent (SNCF Holding) and five subsidiaries: SNCF Réseau (management, operation and maintenance of the French rail network, plus railway engineering) with its own subsidiary SNCF Gares & Connexions (station design, management and development); SNCF Voyageurs and its subsidiaries Transilien (mass transit in the Paris region), TER (regional rail) and Intercités, TGV INOUI, OUIGO (long-distance rail), Eurostar-Thalys, Alleo and Lyria (international rail), and SNCF Connect (distribution); Keolis (a global operator of urban, suburban and regional mass transit systems); Rail Logistics Europe (rail freight); and Geodis (freight transport and logistics solutions). SNCF Group works closely with customers—passengers, local authorities, shippers and railway operators using SNCF Réseau services—and with local communities, building on its expertise in all aspects of rail and all types of transport, and working towards a dynamic, caring, sustainable society. Learn more at sncf.com.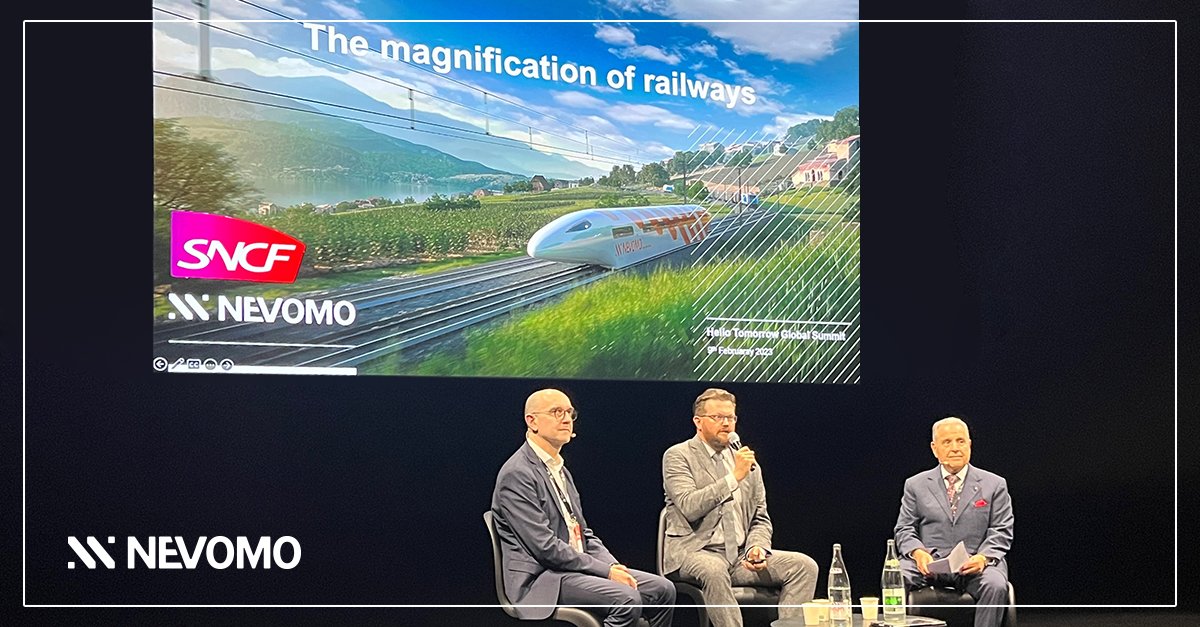 go back