Hyper Poland becomes Nevomo
12.10.2020
Hyper Poland is changing its name and visual identity. The company aims to revolutionize rail transport, focusing on the development of the magrail system - a technology that enables travel at speeds of up to 550 km/h.
Nevomo is developing a technology that, using existing corridors and rail regulations, will enable hyperloop-inspired transport. Compared to conventional rail, vehicles using the magrail system will be able to travel on the existing rail infrastructure at speeds of up to 550 km/h. The image changes are due to the company's intensive development and the desire to strengthen its position both in Poland and on foreign markets.
- In creating the Nevomo brand we took another step in building our position as a leading player on the global market of new technologies for the transport sector. For several years now, we have been developing the magrail system, which is one of the first steps in revolutionizing the railway industry. The new name and refreshed logo will help us develop even further, stresses Przemysław Pączek, CEO of Nevomo.
The company focuses on developing innovative technologies - magnetic levitation, the construction of a linear motor, or the integration of the magrail system with existing railway infrastructure. In 2018, it submitted eight patent applications to protect its original solutions, and at the end of 2019, it completed work on a 1:5 scale demonstrator of the magrail technology. The company is currently finalizing preparations for the construction of a 500-meter test track, which will be located in Poland. Its construction will start in the spring of 2021, with testing of the full-scale prototype of the magrail vehicle planned for several months later.
In order to facilitate the transition to the new name, the company will also use the name "Hyper Poland becomes NEVOMO" during the transition period. This will be the name used on the company's social media channels.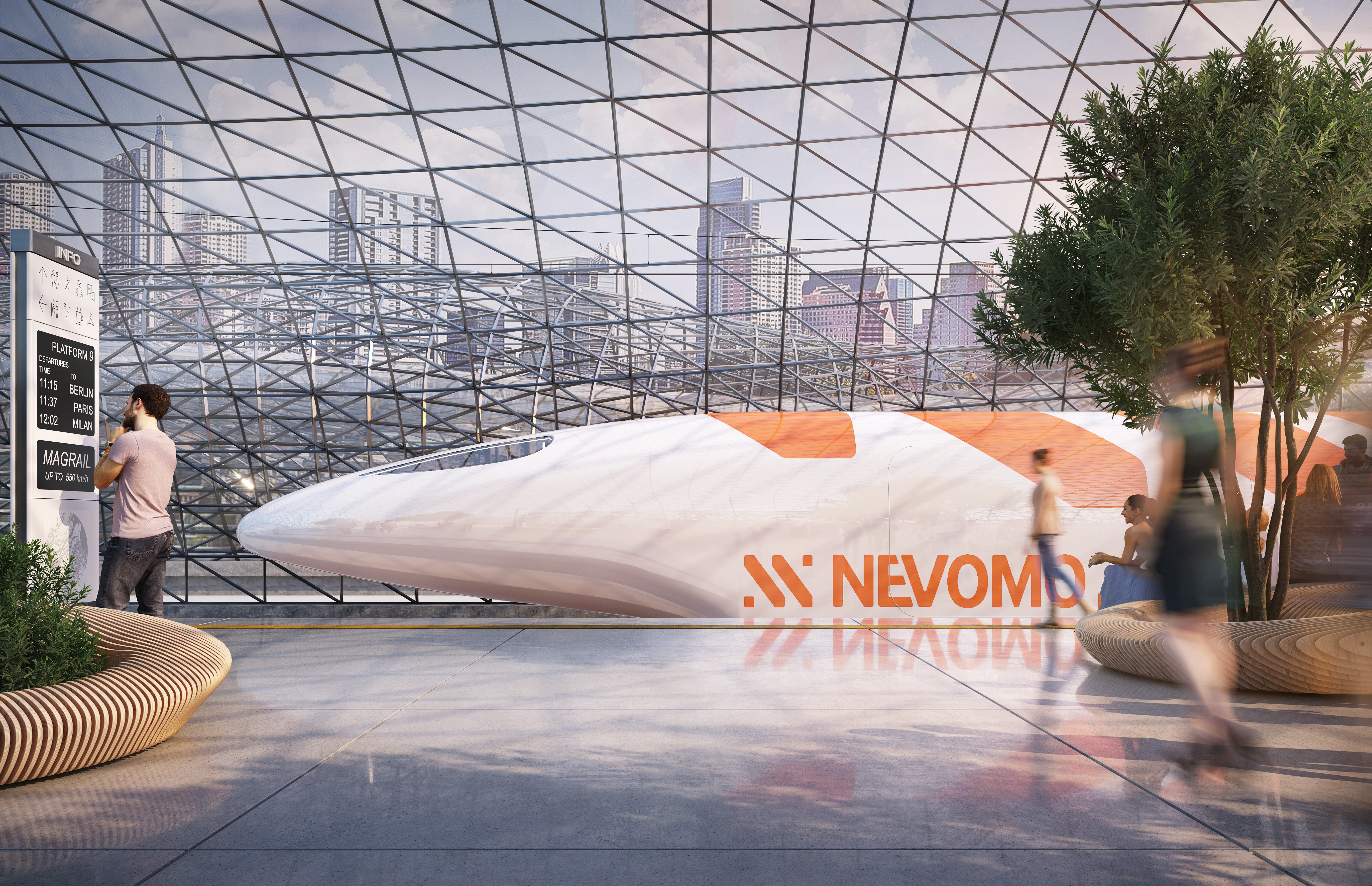 go back